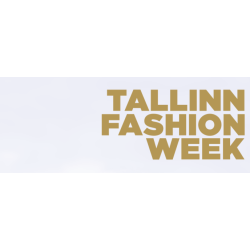 The Tallinn Fashion Week, which brings together the mainof Estonian clothing design twice a year, will take place from 22 to 24. March. For the first timethe TFW program is a special day for the children.



"We have been thinking about a child's day for many years, because this part of Estonian fashion has recently made a significant development leap," says Anu Kikas, head organizer of Tallinn Fashion Week. "As the children's creators themselves also want to professionally present their work, we've got things so far that we can devote only children to children all this spring, which, of course, does not exclude that mothers and grandmothers do not have to go to that day, but the main emphasis is on children and the domestic and high-quality clothing created for them."
Spring Fashion Week will kick off on March 22, when Katrin Kuldma will be playing on the River Island, Triinu Pungits, Beatrice, Diana Arno, Tallinn Design House and Amanjeda. TFW second day, March 23, presents fresh collections Monton, Diana Denissova, Mammu Couture and the Community Embassy of Fashion Designers Ketlin Bachmann, Aldo Järvsoo and Riina Põldroos. On the last day we will see at Kultuurikatel playful kids fashion by Mimi Design, Dadamora, Bebe Organic, Amiki, Vilve Unt, Clikkklakk and Kalamaja Printsess.
Tallinn Fashion Week tickets will be available on March 1 and will be available on Piletilevi and on the event. The show's Spring Week sponsor is River Island and also Kaubamaja, Goldtime, DHL, Kevin.Murphy, Sokos Hotel, Valge Klaar, Oriflame, RGB, Kultuurikatel and Torres.
Tallinn Fashion Week programme
Thursday 22.03
18.00 River Island, Triinu Pungits
19.30 Beatrice, Diana Arno
21.00 Tallinn Design House, Amanjeda by Katrin Kuldma
Friday 23.03
18.00 Monton
19.30 Diana Denissova, Mammu Couture
21.00 Embassy of Fashion: Ketlin Bachmann, Aldo Järvsoo, Riina Põldroos
Saturday 24.03
16.00 Mimi Disain, Dadamora
17.30 Bebe Organic, Amiki, Vilve Unt
19.00 Klikkklakk, Kalamaja Printsess