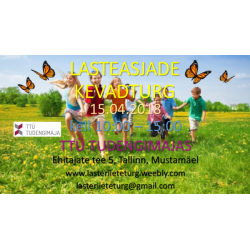 MIMI Seasonal SALE this time at Childrens Spring Fare :)
Hope to see You all in Tallinn Technical University on 15th of Aprill between 10:00 - 15:00.
In addition to lots of good offers event has activities for all visitor starting from the very smallest.
Rabbit Juss will come to play with kids from 11-14 so plenty to do and see!

Entrence is either from main building or from TTU Student House located at the side of the main building.
Admission is Free!

Wardrobe is working to make the visit more pleasant.