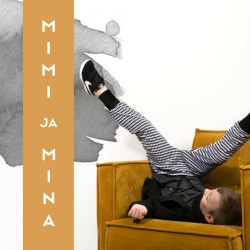 WIN Mimi Disain 100 € GIFT CARD
PHOTO CONTEST "MIMI AND ME"!
To participate in the competition:
✖️ Make a picture with Mimi product.

✖️ Send picture to info@mimidisain.ee. If we have received the image, we will send a confirmation email. If no response has been received, then the image has not arrived.

✖️ Pictures can be sent by 21:00 until May 27, 2018.

✖️28.05- 03.06 we will make an album where everyone will be able to "like" pictures to their favorites.

✖️ The most "liked" picture is the winner.
The image of the most "voices" = "likes" will be displayed on 03.06 at 20:00
PS! If you are not sending picture of your own child, make sure that the person responsible for the image is informed. By sending us an image, you authorize Mimi Disain to use them in your social media channels.